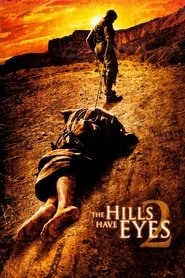 The Hills Have Eyes 2 (2007)
A group of National Guard trainees find themselves battling against a vicious group of mutants on their last day of training in the desert.
Duration: 89 min
Quality: BluRay
Release: 2007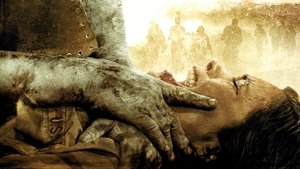 BluRay
The Final Girls (2015)
BluRay
One Must Fall (2018)
1080p
After She Wakes (2019)
WEB
Welcome to Hell (2018)
Welcome to Hell (2018)
WEB
A terrifying coven of tales designed to take viewers into the nether reaches of insanity, shock and horror.
BluRay
Maggie (2015)
Maggie (2015)
BluRay
There's a deadly zombie epidemic threatening humanity, but Wade, a small-town farmer and family man, refuses to accept defeat even when his daughter Maggie becomes infected. As Maggie's condition worsens…
BluRay
Apartment 143 (2011)
Apartment 143 (2011)
BluRay
A team of parapsychologists sets out to investigate a series of anomalous phenomena taking place in a newly occupied apartment. Telephone calls with no caller, mysterious shadows, extraordinary light emissions,…
BluRay
The Barn (2018)
BluRay
Oculus (2013)
Oculus (2013)
BluRay
A woman tries to exonerate her brother's murder conviction by proving that the crime was committed by a supernatural phenomenon.
1080p
Happy Death Day (2017)
Happy Death Day (2017)
1080p
Caught in a bizarre and terrifying time warp, college student Tree finds herself repeatedly reliving the day of her murder, ultimately realizing that she must identify the killer and the…
BluRay
The Lazarus Effect (2015)
The Lazarus Effect (2015)
BluRay
Medical researcher Frank, his fiancee Zoe and their team have achieved the impossible: they have found a way to revive the dead. After a successful, but unsanctioned, experiment on a…
BluRay
Nightmare Cinema (2018)
Nightmare Cinema (2018)
BluRay
A series of down-on-their-luck individuals enter the decrepit and spine-chilling Rialto theater, only to have their deepest and darkest fears brought to life on the silver screen by The Projectionist…
BluRay
Prevenge (2016)